JFHS Band office phone: 434-525-2674, ext. 117
To contact directors via email, please reference addresses listed below.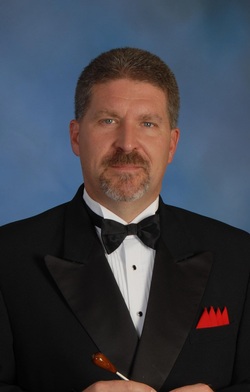 David Webb, Director of Bands, Jefferson Forest High School
​David Webb is in his 18th year as Director of Bands at Jefferson Forest High School in Forest, VA. Prior to taking his current position at Jefferson Forest, Mr. Webb taught at Linkhorne Middle School in Lynchburg, VA (1992-98), and at Marion County High School & Jasper Middle School in Jasper, TN (1990-92). Under Mr. Webb's direction, the Jefferson Forest High School Bands have been recognized for outstanding performance in all areas, including consistent "Superior" ratings earned by the concert and marching bands, and recognition as a Virginia Honor Band & VA Music Educators Association "Blue Ribbon School". The award-winning Cavalier Marching Band has performed in the Lord Mayor of Westminster's New Year's Day Parade, London, three times—January 1st of 2002, 2006, & 2012, and performed in the Cabalgata de Reyes (Parade of the Kings) on January 5, 2016 in Madrid, Spain. The Jefferson Forest High School Wind Symphony has won numerous awards at festivals and competitions throughout the eastern United States, and performed feature concerts at the Virginia Music Educators Association Conference in November of 2005 and 2010, and at the Music For All National Festival in Indianapolis, IN in 2012. Mr. Webb has served as a clinician and adjudicator in Virginia, North Carolina, Kentucky, Tennessee, and England. He graduated from the University of Tennessee in 1989 with a Bachelor of Science in Education with certification in Instrumental Music. Mr. Webb is the 2013 Bedford County Public Schools and Commonwealth of Virginia Region 5 "Teacher of the Year", and was elected a BandWorld Legion of Honor Laureate by the John Philip Sousa Foundation in 2013. His professional affiliations include Virginia Music Educators Association, Virginia Band & Orchestra Directors Association, National Association for Music Education, National Band Association, American School Band Directors Association, and Phi Beta Mu International Band Fraternity. Mr. Webb and his wife Karen live in Forest, VA with their two daughters—Audrey, a 16-year old French horn player, and Olivia, a 13-year old oboe player.

---
JF Band Director Named Region V 2012 Teacher of the Year:

---

Jennifer Burger, Director of Bands, Forest Middle School & Assistant Director, Jefferson Forest High School Symphonic Band

jburger@bedford.k12.va.us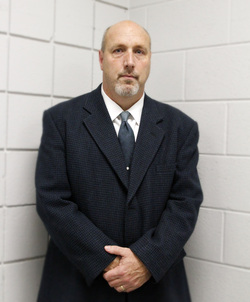 Chris Satterfield was appointed Director of Bands at Forest Middle School in July, 2016. He is a graduate of the University of Tennessee. He holds BS degrees in both Industrial Engineering and Music Education. He is a former Drum Major of the University of Tennessee Pride of the Southland" Marching Band. While in college, Mr. Satterfield was selected to the Statue of Liberty All-America Marching Band and the All-America Constitutional Fanfare Unit.

After graduating, he served as Director of Bands for the Oneida Special School District in Oneida, Tennessee for for years. Mr. Satterfield was then appointed Director of Bands a South-Doyle High school in Knoxville, Tennessee; a position he held from 1997 until 2010. Under his direction, the SDHS Bands consistently received superior ratings at concert, marching, and jazz events. The Wind Ensemble received invitations to the inaugural TMEA State Concert Festival in 2005 and both the Concert Band and Wind Ensembles returned in 2007, 2009, and 2010. He then served as Director of Bands and Orchestra programs at Durant High School in Tampa, Florida from 2010 until 2014. The Durant Wind Ensemble, Concert Band, Jazz Band and Indoor programs received superior ratings in district, regional, and state level assessments throughout his tenure, with the "Cougar Pride" Marching band placing in the top ten in the FMBC State Marching Band Championships. From 2014-2015, Mr. Satterfield served as a Strings Specialist for the Hillsborough County School District in Tampa, Florida.

Mr. Satterfield's professional affiliations include the National Band Association, Music Educators' National Conference, Florida Bandmasters Association, Florida Music Educator's Association, Tennessee Bandmasters Association, Tennessee Music Educators' Association, Tennessee Secondary School Band Director's Association, East Tennessee School and and Orchestra Association, an the Virginia Band and Orchestra Director's Association. he is an elected member of the Phi Beta Mu International Bandmasters Fraternity and the American School Band Directors Association and a four time recipient of the Tennessee Governor's School for the Arts Excellence in Education Award.
---